Sarawak Skills Miri's Industrial Visit to Pertama Ferroalloys to be a Bridge for Local Industrial and Academical Needs
Credit Source: Pertama Ferroalloys Sdn Bhd
Sarawak Skills Miri, a reputable training and education provider in Sarawak, recently held an industrial visit to Pertama Ferroalloys' smelting plant for their Industrial Automation Engineering Level 3 students. This visit aims to provide the students with firsthand exposure to real-world industry operations.
The study group, led by PDD (Pegawai Penilai Dalaman) Sir Fendy Jusnor and PP (Pegawai Penilai) Puan Shamiza, lecturers of the Industrial Automation Engineering course, as well as the industrial visit's Chairperson Tiara Ashfilia Chrismer, comprises of a total of 25 students and 2 lecturers.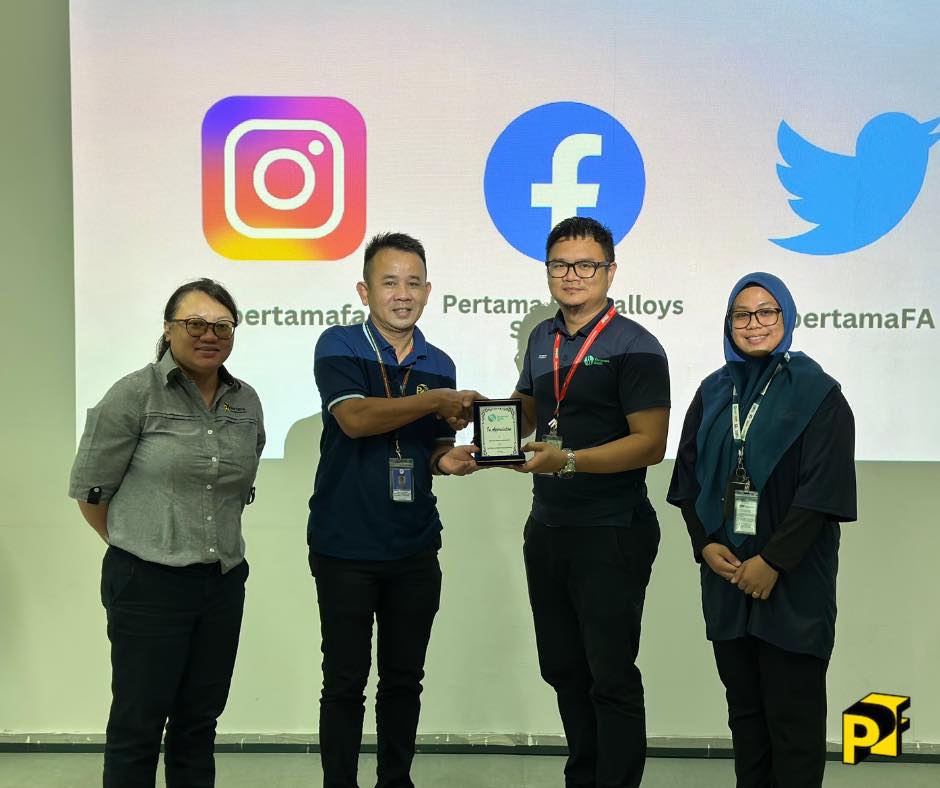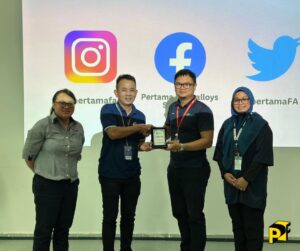 Chaired by Mr. Samuel Anak Barnabas, senior manager of Pertama's Logistics and Public Affairs department, along with Madam Diana Singgar Andira, manager of the Safety & Health department, Pertama's team of experts conducted an immersive study tour for the students, providing them an in-depth knowledge on Pertama's facilities.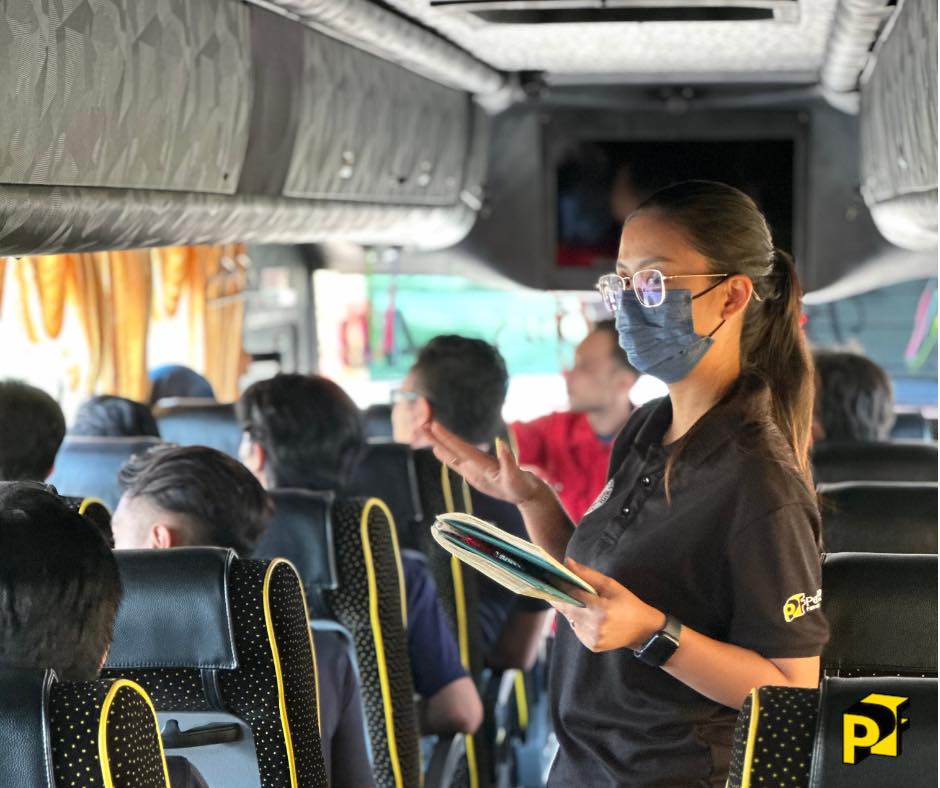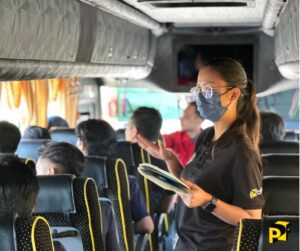 The plant tour was conducted by safety supervisor Ayesha Georgina Alexander and assisted by production engineer Jonester Sumur.  The students were brought around the plant by bus to observe where the raw material preparation and the final production stages are done.
Prior to the plant tour, Ms. Alexander briefed the students on the safety control measures and industry standards upheld by Pertama, ensuring that the students' safety is put first.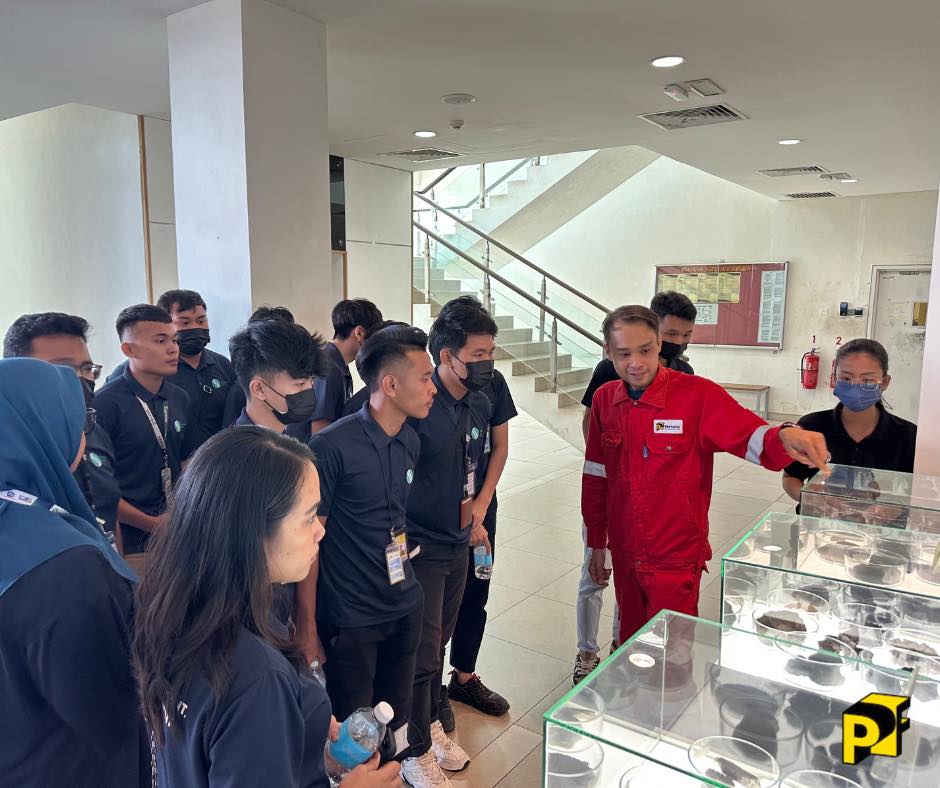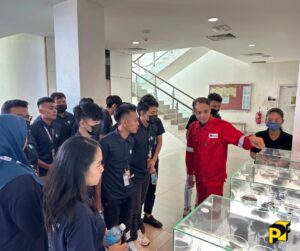 The session was full of interactive engagements between the students and Pertama's professionals. Moreover, the students were particularly keen on the potential job opportunities that Pertama has that are fit for their course of study.
The visit was concluded with a gift exchange between Pertama Ferroalloys and Sarawak Skills Miri, as well as a closing speech from Sir Fendy. "We are honored to be given this opportunity for a study visit. We hope that our students recognize that there is so much more to just theoretical knowledge, so this visit is crucial for the students to gain a comprehensive understanding of what they wish to pursue," he said.
This successful event between Sarawak Skills and Pertama Ferroalloys is proven to be a model for industry-academic partnerships. By bridging the gap between education and industry needs, this initiative serves to be an empowering force for students to succeed in their chosen fields, and Pertama welcomes future opportunities such as this.
About Pertama Ferroalloys Sdn Bhd:
Pertama Ferroalloys Sdn Bhd smelting plant is the first large-scale manganese alloys and ferrosilicon plant in Malaysia. The company produces and distributes manganese alloy products to the global steel industry while also prioritizing sustainability alongside profitability.