Pertama Ferroaloys to be biggest offtakers of Samalaju bamboo
Credit Source: Dayak Daily (2023)
Credit Source: Dayak Daily
Link to Dayak Daily News: Pertama Ferroalloys to be biggest offtakers of Samalaju bamboo | DayakDaily
BINTULU, Nov 1: Pertama Ferroalloys Sdn Bhd (Pertama Ferroalloys) will be one of the biggest offtakers of the bamboo plantation project at Samalaju.
Its general manager Yuki Nakamura said this following the signing of a Memorandum of Understanding (MoU) on a Samalaju greening project and the supply of sustainable raw materials through bamboo cultivation in a joint endeavour between Sarawak Timber Industry Development Corporation (STIDC), Bintulu Development Authority (BDA) and Pertama Ferroalloys.
He believed that the MoU with STIDC and BDA which serves to boost social inclusivity, environmental sustainability and economic prosperity for Sarawak, is in line with the Sarawak government's aspiration under the Post-Covid -19 Development Strategy 2030 (PCDS 2030).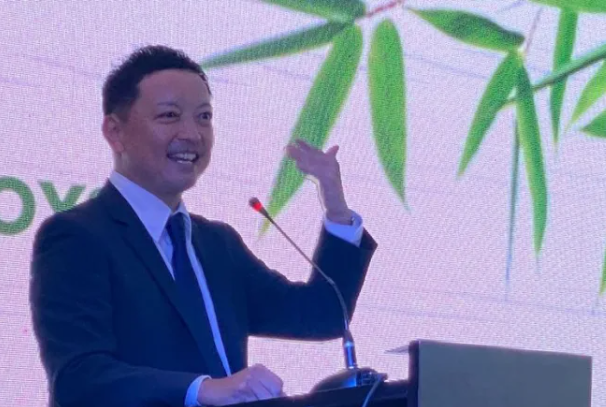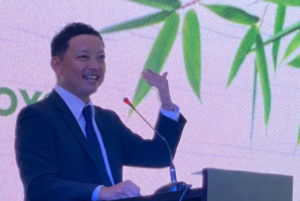 "Pertama Ferroalloys will be one of the biggest offtakers of this bamboo plantation project and I do believe our participation in this project will ensure that Sarawak will be recognized by the international market that you are producing high value-added bamboo products for several industries.
"I am sure that participation from the local community in this project will also bring valuable long-term benefits to them.
"I do believe the partnership between STIDC, BDA, and Pertama Ferroalloys Sdn Bhd will invite additional quality investments to Sarawak from overseas, especially from Japan," said Nakamura during the exchange of MoU documents ceremony at a local hotel here today.
Nakamura represented Pertama Ferroalloys in the ceremony, while STIDC was represented by its general manager Zainal Abidin and BDA by its general manager Datu Yakup Karo.
The exchange of MoU documents was witnessed by Sarawak Premier Datuk Patinggi Tan Sri Abang Johari Tun Openg. – DayakDaily